Leave a comment
April 29, 2013 by JeffParavano
Join us for the next Loyola Club of Washington DC Luncheon!
Tuesday, June 4 11:30 a.m. – 1:15 p.m.
The University Club of Washington DC
1135 16th St NW
Washington, DC 20036
11:30 a.m.    Register and Visit
12:00 – 1:15 p.m.    Luncheon with speaker Bill Whitaker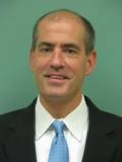 William B. Whitaker is the Founding President of the Washington Jesuit Academy (WJA), a tuition-free, extended-day, year-round independent middle school (grades 5-8) for boys from low-income communities in the Washington, DC area.  WJA was established by the Washington area Jesuit Communities; including Georgetown University, Gonzaga College High School, Georgetown Preparatory School and the parishes of St. Aloysius and Holy Trinity.
Register Now: